A week ago, I decided to give Isis a haircut, her hair was getting out of control and she was obviously uncomfortable. Normally I take her to the groomers, but the last time I did; the groomer plucked her ears and was just generally unpleasant. So I thought I'd have a go at doing it myself.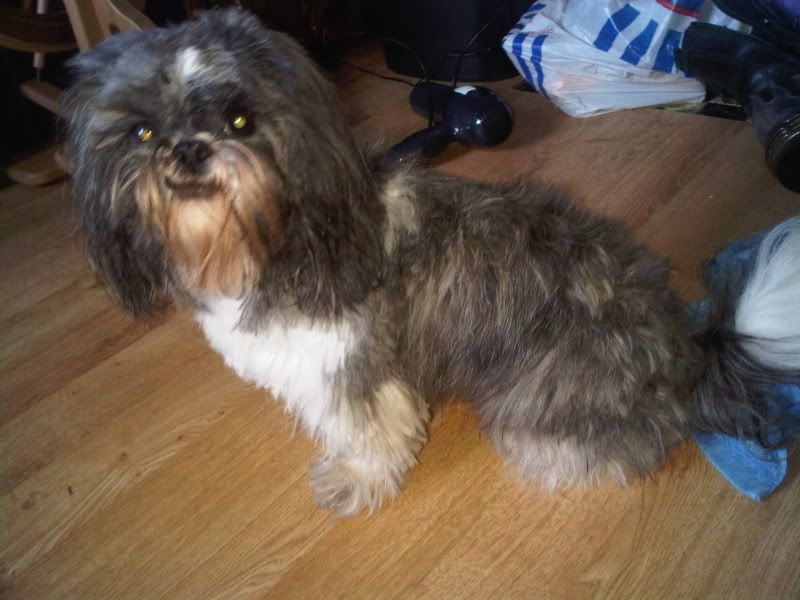 I don't think I did too bad, it's a bit rough – but I think it just adds to the general scruffy puppy look!
Unfortunately, since then, she's really been feeling the cold!
I found this fab pattern through Ravelry and thought I'd make one for her.
I normally loathe clothes on dogs, I don't see the point. Dogs aren't supposed to wear dresses, but this falls under the same category as her raincoat – so it's ok!
Pattern: Ribbed Sweater Vest

Yarn: Sirdar Bigga
Source: Mia and Maddie Designs
Time: 2 hours