A question that comes up on Ravelry regularly is having snazzy personalised labels. I didn't like any of the ones I saw online so I decided to create my own.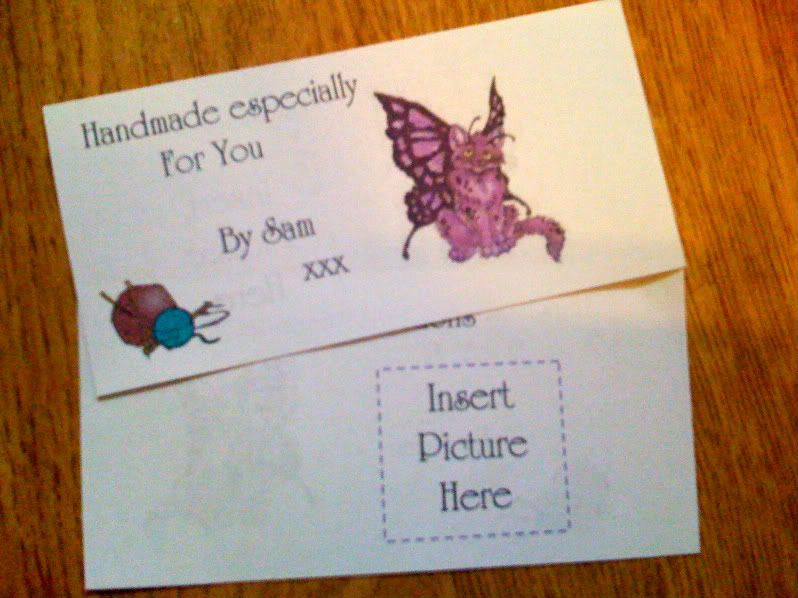 I've got no knitting done today, I'm one of those that once I start something, I become a bit obsessed about it until I'm happy about it.

Get a load of THESE!

On the front is my little Puddytat Purr with a ball of yarn and the words "Hand knit especially for you by Sam" and on the back will be a picture of the finished garment and washing instructions.
I've just realised that they say "Hand knitted" I think I'll change that though as I crochet too, should I go for "Hand made" or "Hand crafted"?
Whaddya think?