During the Tour de Fleece, I spun up some SW Cheviot. I was extraordinarily proud of it as it came out super fine – the best I've ever spun!
I knew by the time I'd finished it that it was going to be Mandala. This shawl is fascinating to knit! There are four sections and on each section you can choose from four different charts, so the possibilities are endless. You get a different shawl everytime you knit it!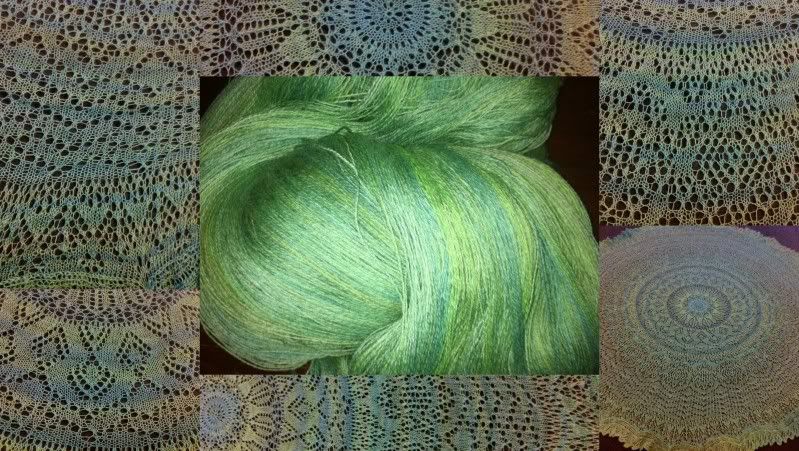 Labour of Love
I started knitting this shawl on 1st September and focused on little else – even my spindles got abandoned.
I got toward the end, started the edging and started to panic; would I have enough yarn to finish? What would I do if I ran out?
I made some calculations and reassured that I had more than enough; I plowed on with the edging border.
I got about halfway round and then suddenly had one of those lightbulb holyshit moments! I had calculated that I cast off 11 stitches for every repeat of the edging chart, when in fact; I only cast off 6.
I felt extremely sick!
So I went back and calculated again – apparently I would still have enough!
I finished today – I had 214cm of yarn left!!!
I set about blocking it – my mats weren't big enough, so I had to use Alex's kingsize bed. Blocking a circle evenly is hard!
Pattern: Mandala

Yarn: Handspun Cheviot
Time: 1-09-10 – 15-10-10