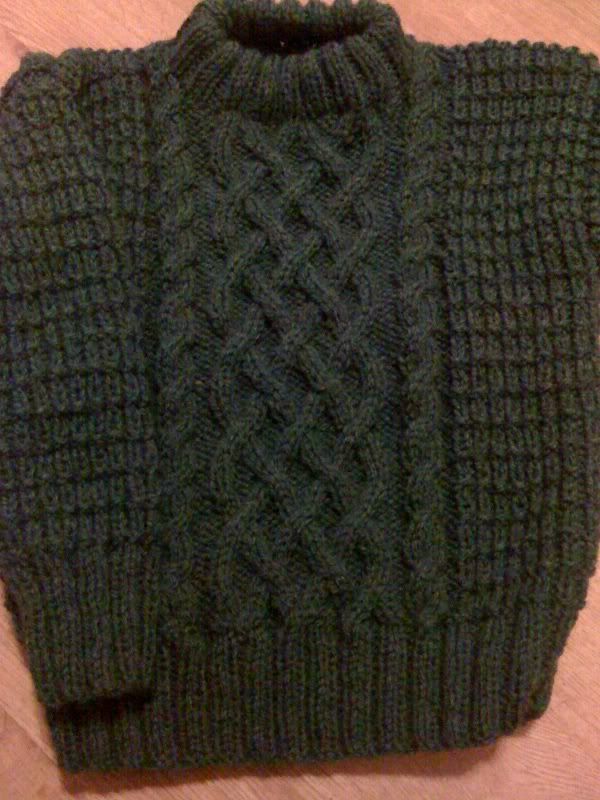 I've finished Josh's Christmas jumper
, I would've finished on Sunday, but I was just starting the sleeves when I noticed a cable mistake on the back (thankfully, right at the top). So, I checked the front…there was a mistake on there too…right at the bottom SOB.

So I had to frog it all and re-knit, thankfully tis done now!