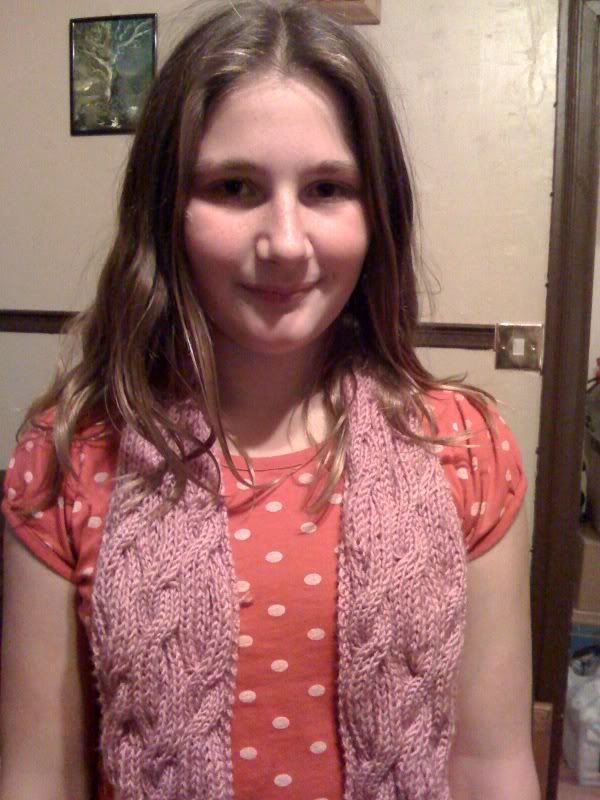 I'm currently working on a Weasley Sweater, but just before I started it I finished the Beaumonde Scarf (designed by Marie) as a Christmas present for Ellie.
Well, Ellie decided she couldn't even wait for it to be blocked, let alone wait until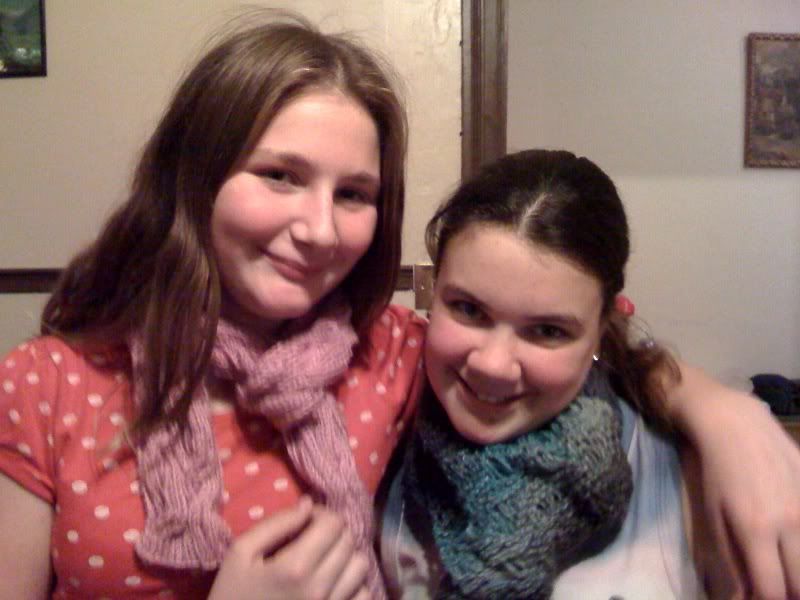 Christmas, so she's already got it LOL. She loves it, here's a pic of her and another of her and Jess both showing off their new scarves.